See Menus Make an Enquiry Call Us
Enjoy a Christmas Party at Scarlet Tap
It's beginning to look at lot like Cocktails!
Christmas Set Menus
Our team have put together a delicious set menu to enjoy with your friends, family or colleagues.
We have both 2 course and 3 course options available.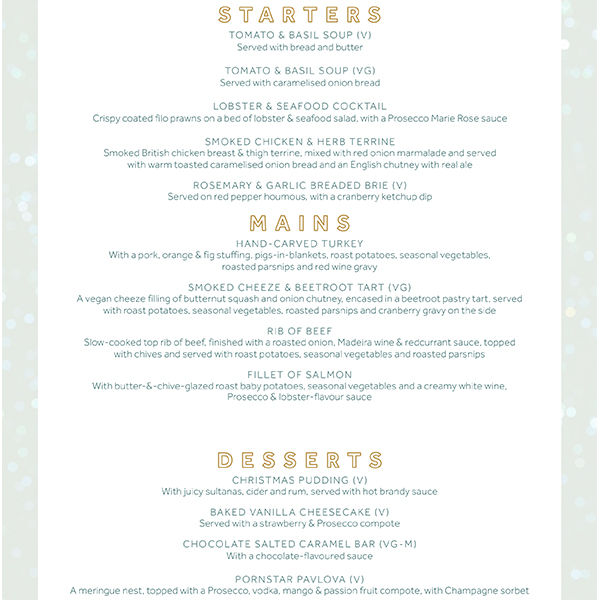 Christmas Buffets
We have created three tiers of buffets for you to choose from this Christmas. From small office parties to large scale gatherings, we have a solution whatever your needs.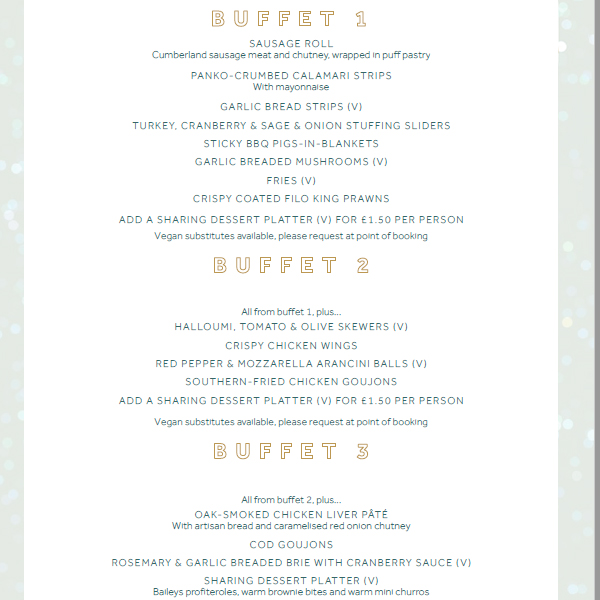 Alongside our range of Christmas meals and buffets, we have a big range of packages from Wine to Prosecco, Beer to Champagne, make an enquiry with us today and let us do the rest!

See Menus Make an Enquiry Call Us
Book Your Christmas Party at Scarlet Tap
Join us for a warm welcome at your favourite Craft Pub this festive season
Whether it's an after work party, sit down meal or buffet you are looking for, our Christmas helpers will deliver a fantastic festive event for you.
We've got festive season deals galore! Pre-order your drinks and chose from a variety of wine, fizz and bottle bundles. With all of these offers, you don't have to feel guilty for spending a little more than you should on your own Christmas gift. Treat yourself! T'is the season to be jolly after all.
With all of our winter inspired drinks to choose from, let's get the festive cheer flowing by starting with hot mulled wine!