Book Bottomless Brunch in London - London Bridge
Just £30 Per Person!
🥂
---
Sounds like a deal to us. We're talking TWO HOURS of bottomless drinks - whether that's Prosecco, one of our selected fruity cocktails, draught lager or cider is completely up to you!
You can even upgrade to selected single spirit mixers, as well as premium cocktails or premium draught beer. You won't find a more extensive bottomless drinks menu anywhere else.
Of course, there's the small matter of your food options - take a look below or make a booking at The Bridge Tap now!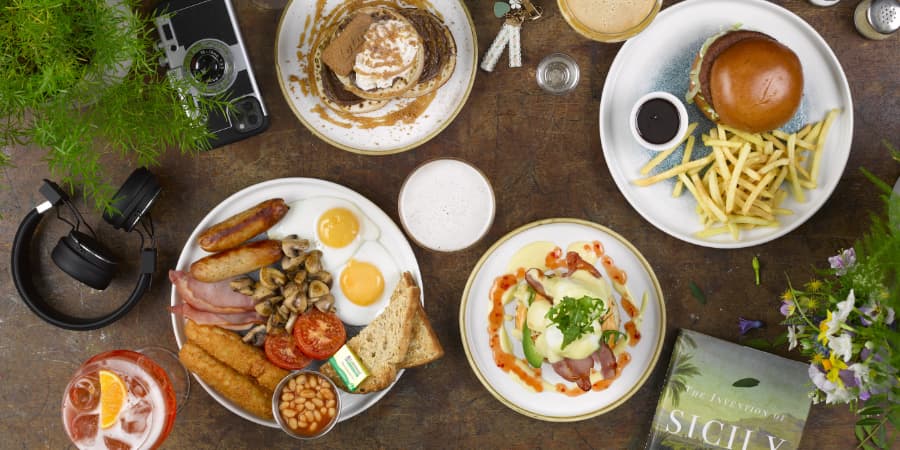 Brunch Dishes
The Big Breakfast
Vegetarian Breakfast (V)*
Breakfast All Wrapped Up
Mex-Melt Quesadilla
Sweet-a-Bisc Crumpets (V)
Smashed Avo Crumpets (V)
Jackfruit Crumpets (VG)
*Vegan alternative available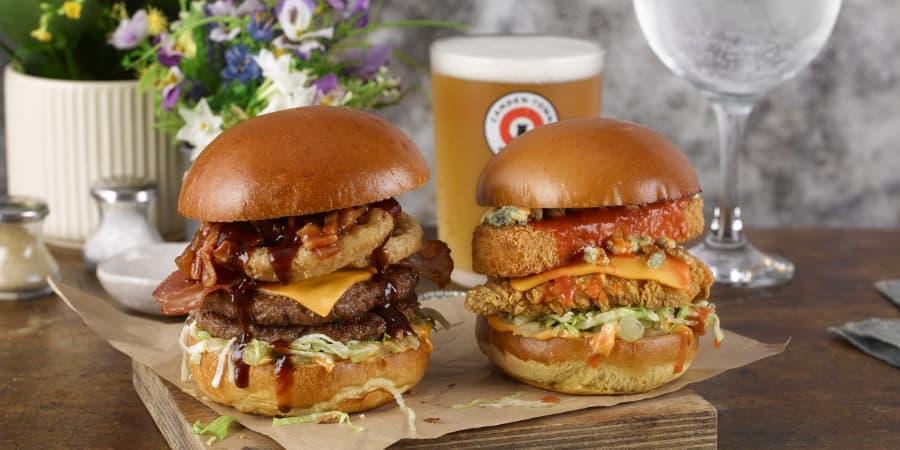 Burger Upgrades (£5pp)
Choose:
Beef patties
Buttermilk-coated chicken
Grilled chicken breast
No-beef burger
Quorn buttermilk-style fillet
Then a topper:
The Melt
Bourbon BB King
Hotter than Hell-Oumi
Angry Hash
Sloppy No Joe (V)*
Keep it Simple (VG)
*Vegan alternative available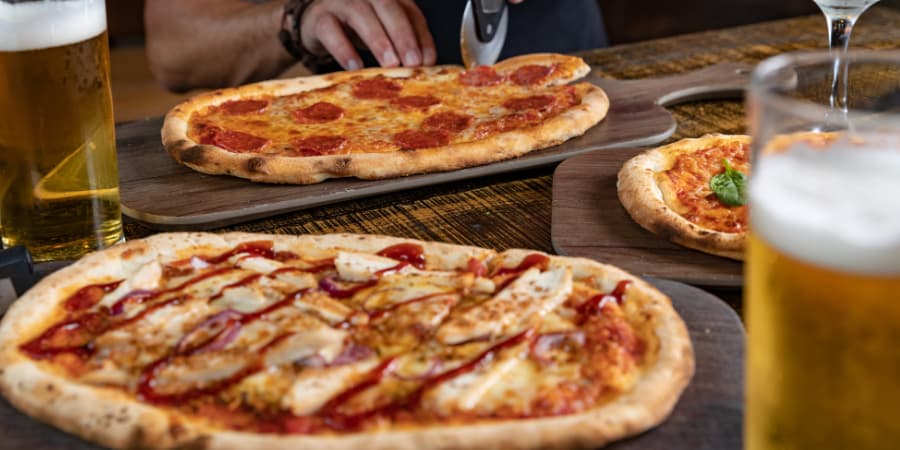 Pizza Upgrades (£5pp)
The Mighty Meat
A Load of Pepperoni
Buffalo Blue
Nice & Spice
Barbie Chick
Easy Cheesy (V-M)*
Jack the Lad (V-M)*
*VG-M alternative available
⭐ Choose Your Drink! ⭐
Prosecco
Raspberry Cooler / Ex on the Beach / Tiki Sunrise
Any pint from our core draught beer and cider range*
⭐ Premium Upgrades** ⭐
Single Gordon's / Gordon's Pink / Gordon's Lemon & Mixer
Single Tanqueray / Tanqueray Royale / Tanqueray Sevilla & Mixer
Pornstar Martini / Passion Fruit Bellini / Aperol Spritz / Pink Spritz / Bramble Spritz
Any pint from our premium draught beer and cider range*
*The products in our core and premium draught range are frequently rotated to ensure customers always enjoy the best beer and cider. Please ask your server to confirm which products are available before ordering.
**If upgrading to one of the premium drinks' ranges, everyone in the group must upgrade.
Check Out our Brunch Menu Below!
Terms & Conditions
Bottomless brunch is for a minimum of two people and the whole table must be taking part in the offer. Choose a single brunch food item (or upgrade to a burger, pizza or bottomless wings) with unlimited drinks from the standard range above (or upgrade to one of the premium ranges). If upgrading to one of the premium drinks' ranges, everyone in the group must upgrade. Bottomless Brunch is time-limited to two hours. Service times and availability may vary depending on pub location and subject to licensing restrictions. Price is per person and drinks cannot be shared. Drinking to excess will not be permitted and participants are required to drink responsibly at all times. Management reserves the right to withdraw this offer at any time and without prior notice and reserve the right to refuse serving alcohol to any participant at any time without notice. Bottomless brunch must be booked at least 48 hours in advance. All bookings require a £5-per-person deposit to secure the booking. Please refer to our full terms and conditions on our website. Deposits are fully redeemable against the total bill. Deposits will be forfeited should you decide to cancel your booking. Full payment in some instances may be required prior to the booking. Please discuss this with management at the time of the booking.
Calorie Information
Brunch Dishes: The Big Breakfast (1262 kcal); Vegetarian Breakfast (V) (939 kcal); Jackfruit Crumpets (VG) (471 kcal); Breakfast All Wrapped Up (785 kcal); Mex-Melt Quesadilla (VG) (767 kcal); Sweet-a-Bisc Crumpets (V) (974 kcal); Smashed Avo Crumpets (V) (840 kcal)
Burgers: beef patties (402 kcal); buttermilk coated chicken (335 kcal); grilled chicken breast (130 kcal); no-beef burger (288 kcal); Quorn buttermilk-style fillet (188 kcal)
Toppers: Hotter Than Hell-Oumi (+926 kcal); The Melt (+726 kcal); Angry Hash (+990 kcal); Bourbon BB King (+1022 kcal); Sloppy No Joe (V) (+884 kcal); Keep It Simple (VG) (+670 kcal)
Pizzas: The Mighty Meat (1431 kcal); A Load of Pepperoni (1264 kcal); Easy Cheesy (V-M) (1049 kcal); Buffalo Blue (1576 kcal); Nice & Spice (1481 kcal); Barbie Chick (1298 kcal); Jack the Lad (V-M) (1330 kcal)